There are 2 secrets for a good road trip first have a detailed plan ahead of time and second be flexible, this was even truer than ever in the year 2020 due to the Covid outbreak.  When we left Coronado, our plans were immediately changed when we agreed take 3 teenage boys along and deliver them to their parents in Conway Arkansas, so all the stops with plan between Coronado and Little Rock were basically dropped because the boys wanted to go straight through without stopping.  Below is list of our plan stops and some that were added. We still had a great trip. One of our goals was to see as many roadside attractions as we could along the western historical route 66 highway.
Crystal Bridges Museum of American Art
This museum in northwest Arkansas was founded in 2011 by Alice Walton and the Walton Foundation. Featuring one of the largest collections of American art under one roof, the temporary and permanent exhibits span the last five decades of American art. Notable pieces include works by Andy Warhol, Norman Rockwell, and Georgia O'Keeffe. The architecture and surrounding natural space at Crystal Bridges blend together for an aesthetically pleasing viewing experience. Crystal Brides maintains more than three miles of trails throughout their 120-acre forested property that are worth exploring, including a leisurely stroll along the aptly-named Art Trail. While we were there we were treated with the Hank Willis Thomas "All Things being Equal" Exhibit. If you every get a chance you should definitely check out his work.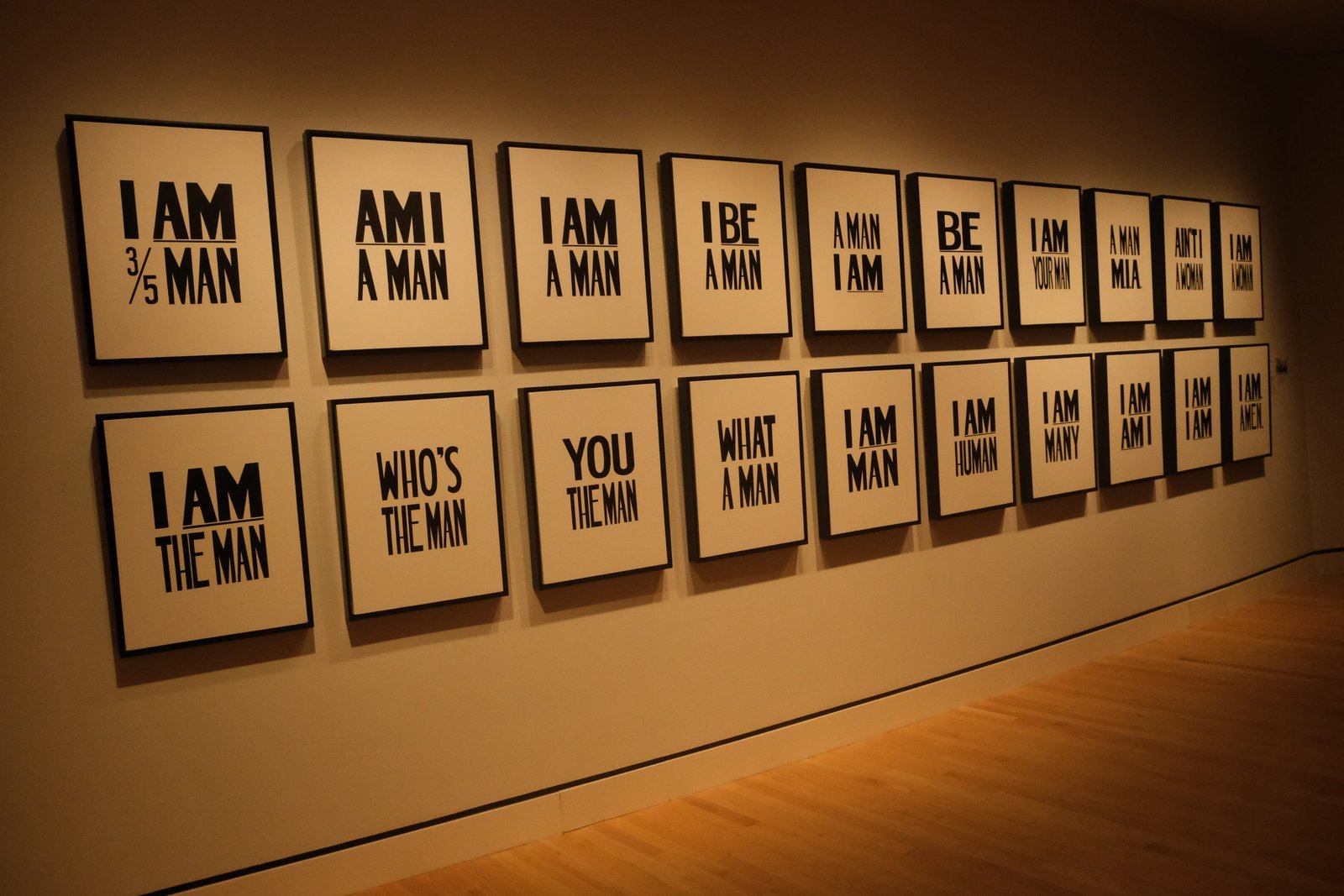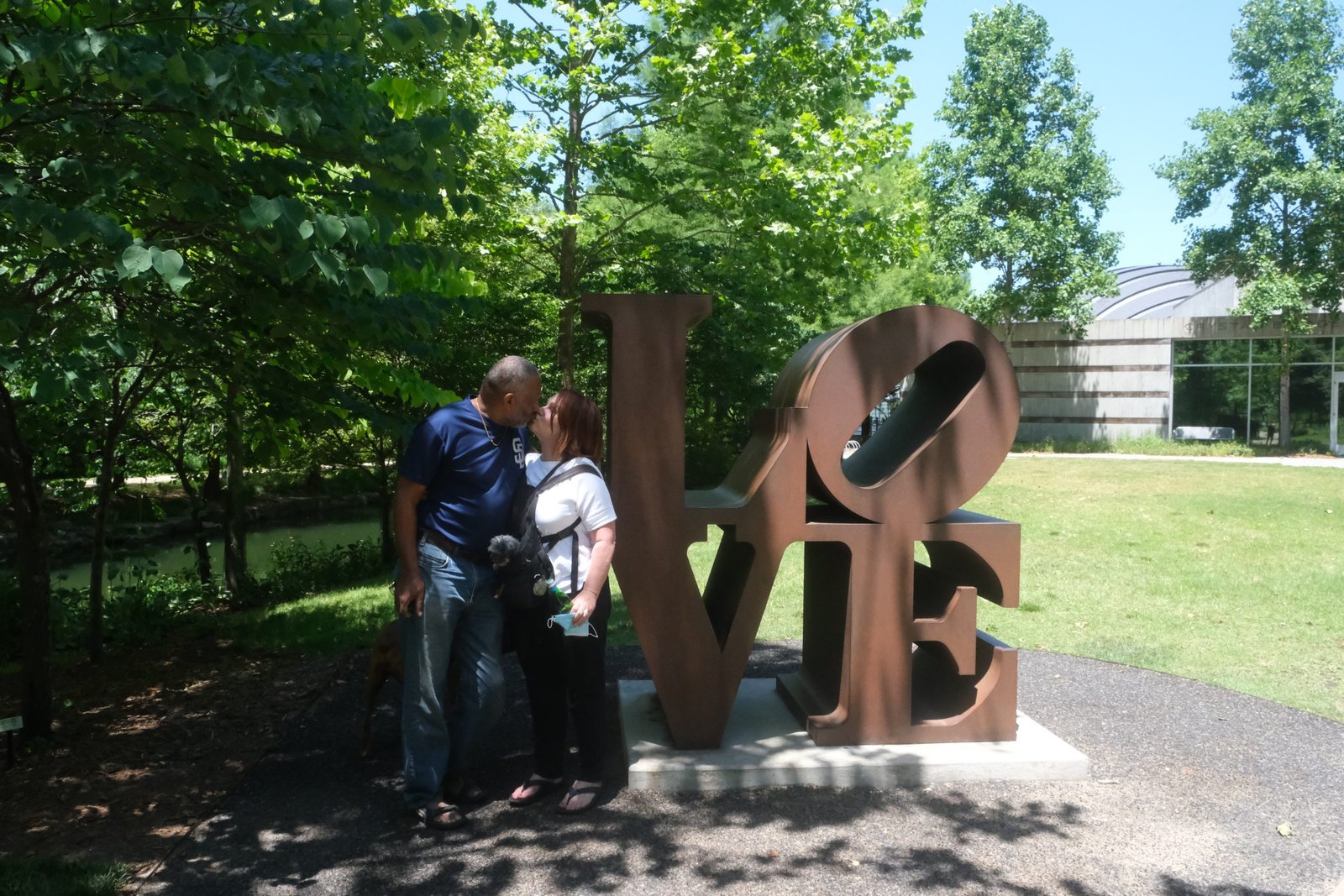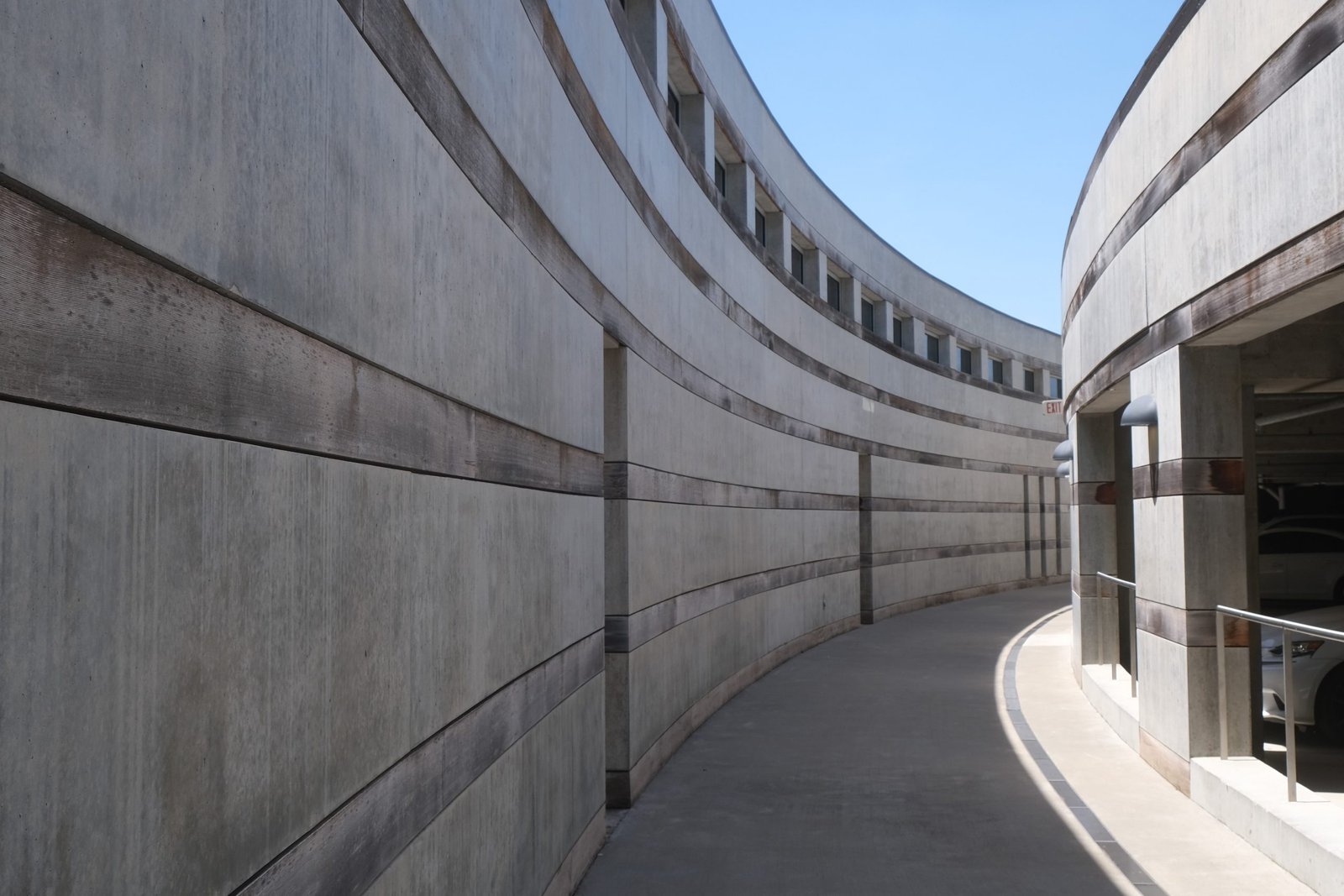 Arkansas Alligator Farm & Petting Zoo
The Arkansas Alligator Farm and Petting Zoo is a privately owned zoo located on Whittington Avenue in Hot Springs, Arkansas. The farm raises alligators and has done so since it was founded in 1902. The farm includes a small museum with a collection of mounted alligators, a souvenir shop and a snack bar.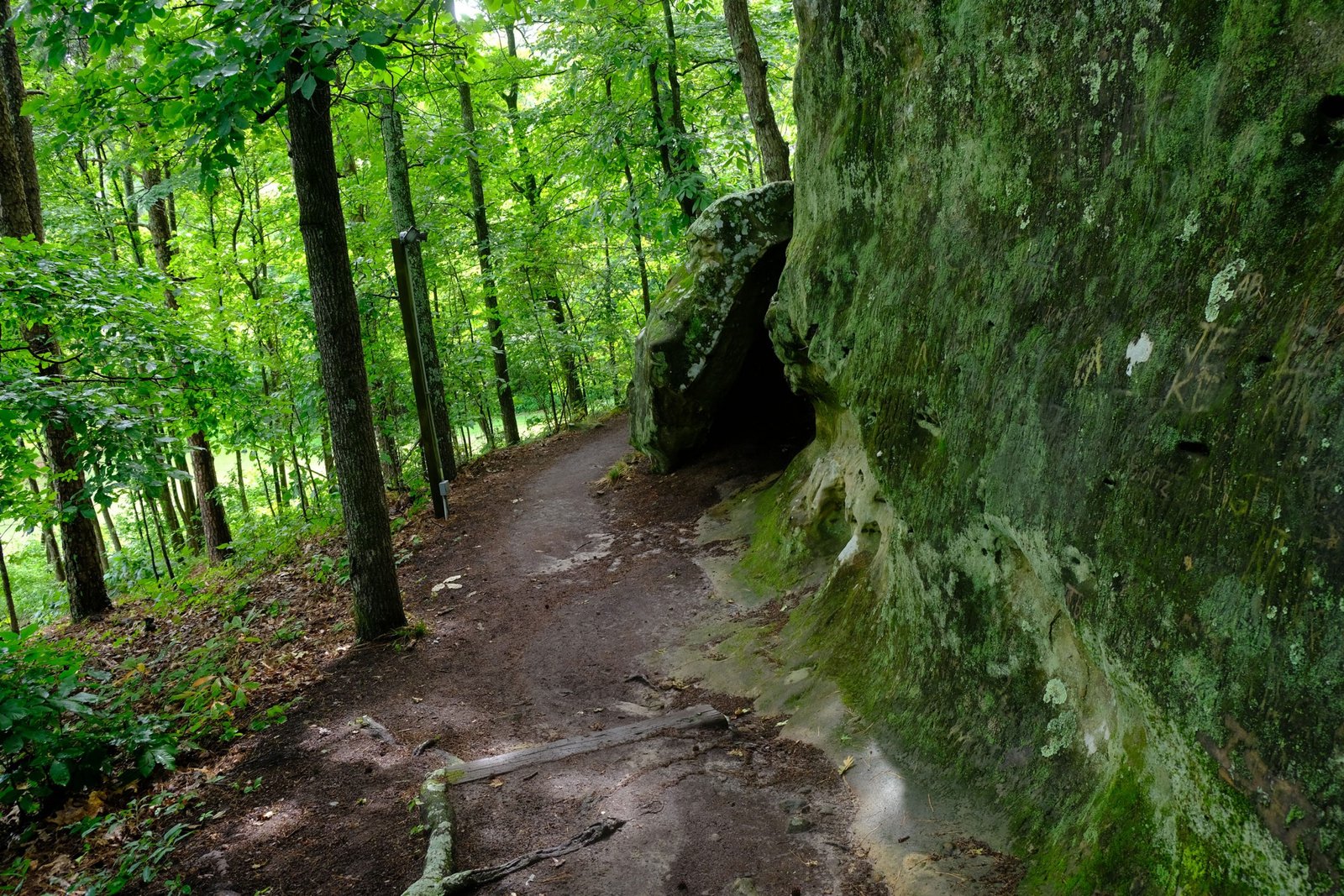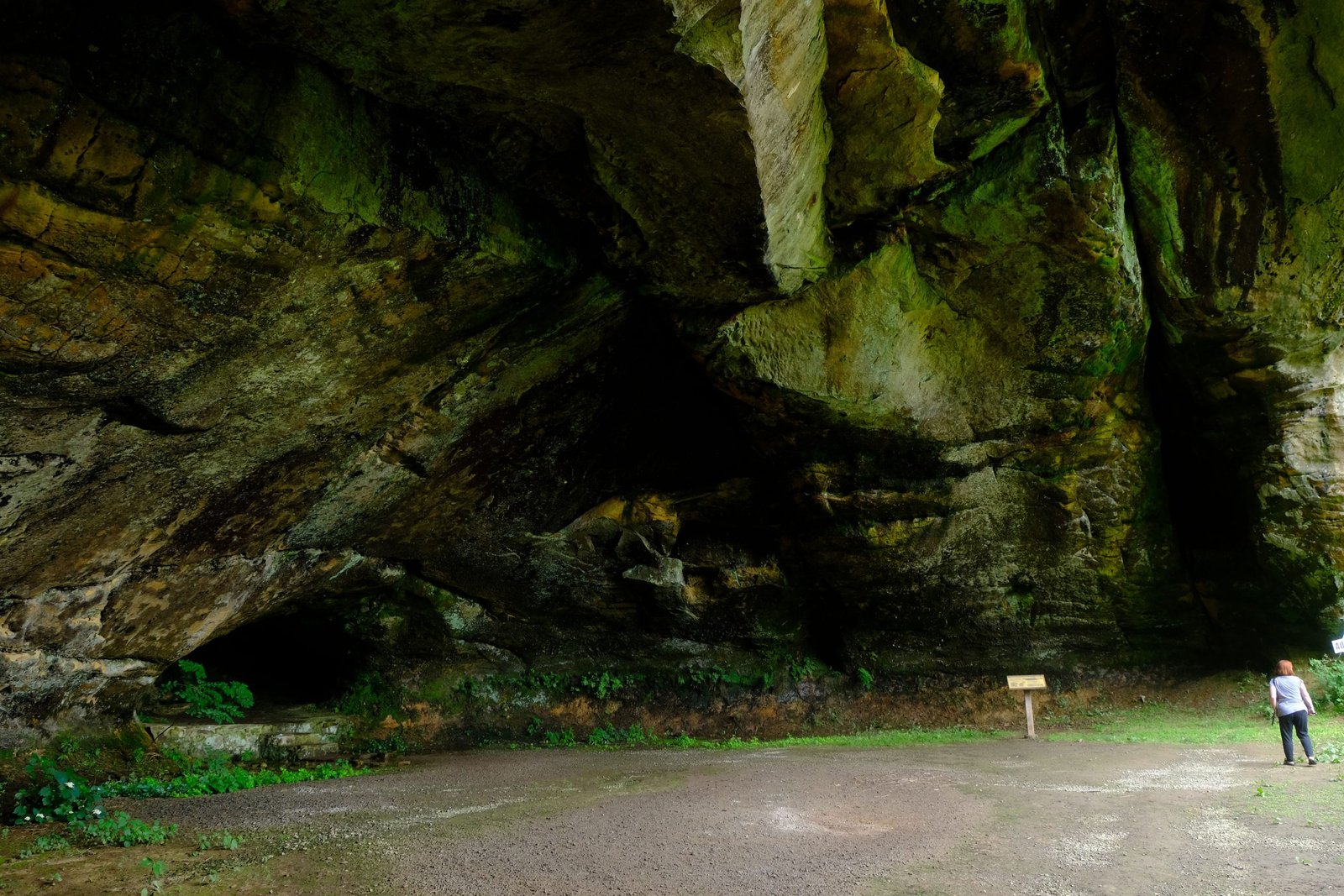 Van Buren Recreation Area
Van Buren Recreation Area is part of the Ferry Dam. Ferry Dam stands at the foot of beautiful Round Mountain in the Ozark Mountains of north-central Arkansas. Numerous parks offer modern camping and recreational opportunities. Marinas provide rental services, food and other supplies and services. Lake fishing is good throughout the year. A trout hatchery furnishes trout for the Little Red River flowing out of the dam. Hiking trails give visitors a beautiful natural view of the lake and its surroundings. Activities on and around Greers Ferry Lake will keep anyone busy.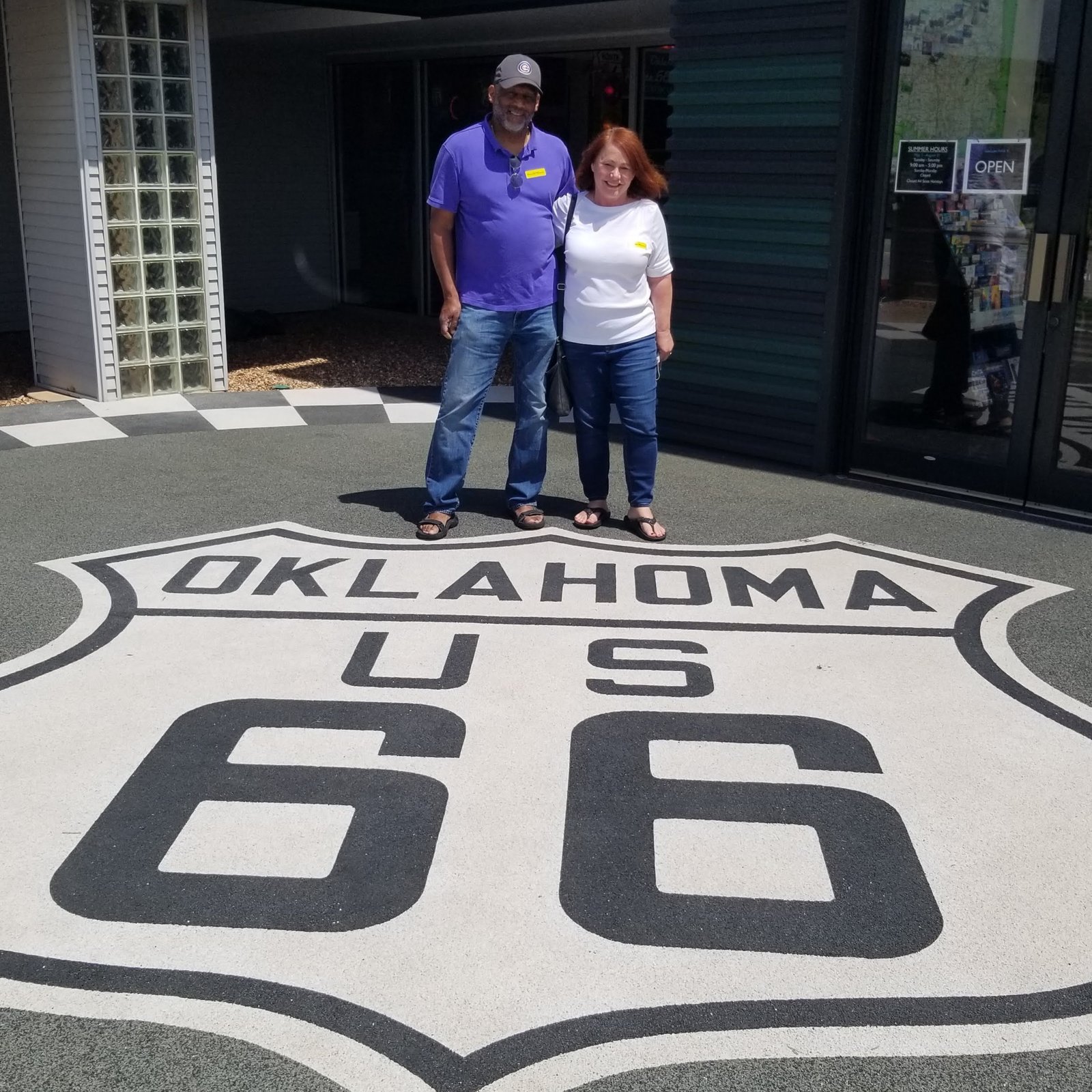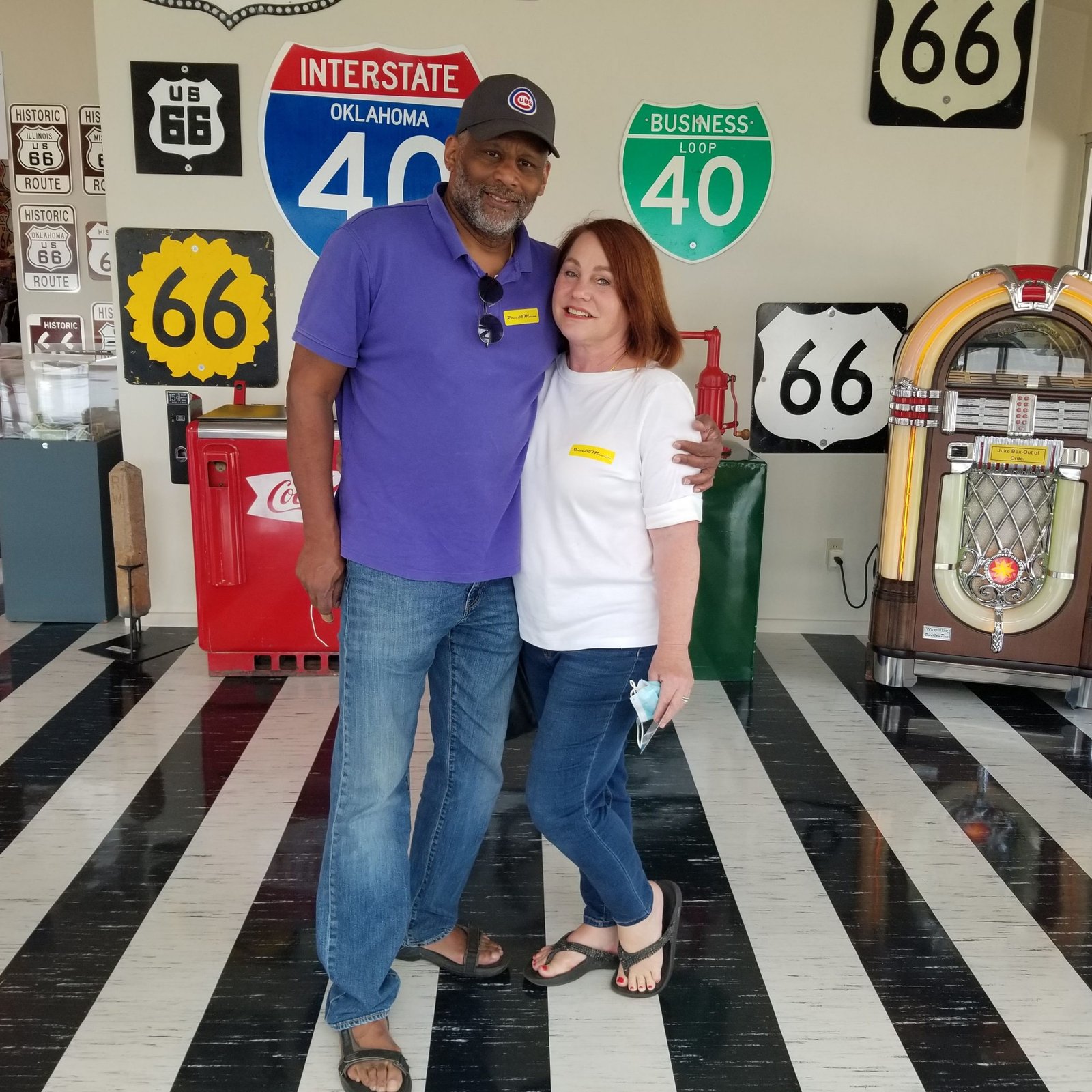 Oklahoma City National Memorial & Museum
The Oklahoma City National Memorial is a memorial in the United States that honors the victims, survivors, rescuers, and all who were affected by the Oklahoma City bombing on April 19, 1995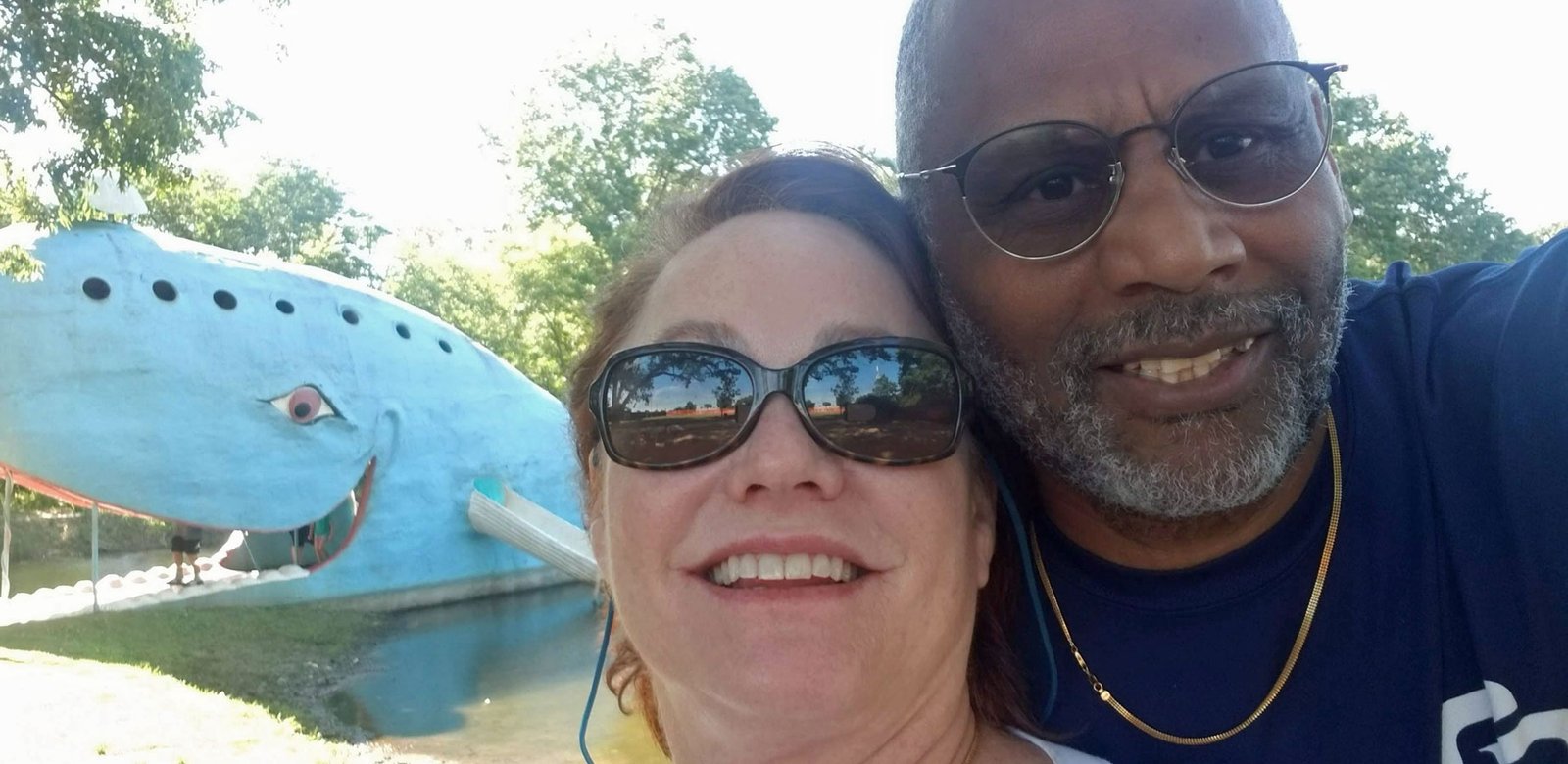 The Blue Whale (Catoosa, Oklahoma)

Another quirky roadside attraction is the Blue Whale of Catoosa, a waterfront structure that is one of the most recognizable icons of Route 66. Immersed in a beautiful pond and surrounded by a shaded picnic area, it is a great spot to stop and eat al fresco before the drive ahead to Oklahoma City.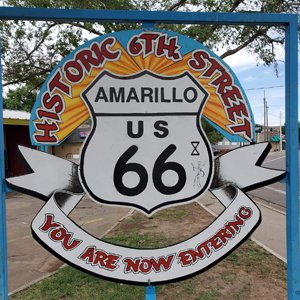 Cadillac Ranch (Amarillo, Texas)
A short 15-minute drive from Amarillo lies one of the most iconic and quirky sites on Route 66; Cadillac Ranch a public art installation and sculpture. Amongst the red Texan desert sits 10 half-buried graffiti-covered Cadillacs nose-first in the ground. Visitors are encouraged to create their own art by spray painting a part of their chosen Cadillac.
The Big Texan Steak Ranch & Brewery
Kitschy, saloon-style steakhouse offering patrons a 72-oz. steak challenge & a souvenir gift shop. n 1960, R. J. "Bob" Lee opened The Big Texan Steak Ranch in Amarillo Texas on Route 66, the "Mother Road". It's distinctive architecture soon became recognized across the Mother Road as a good stopping place for great steaks grilled over an open flame. The Big Texan is famous for the FREE 72oz steak challenge, which includes eating a salad, baked potato, shrimp cocktail and 72 ounces of beef!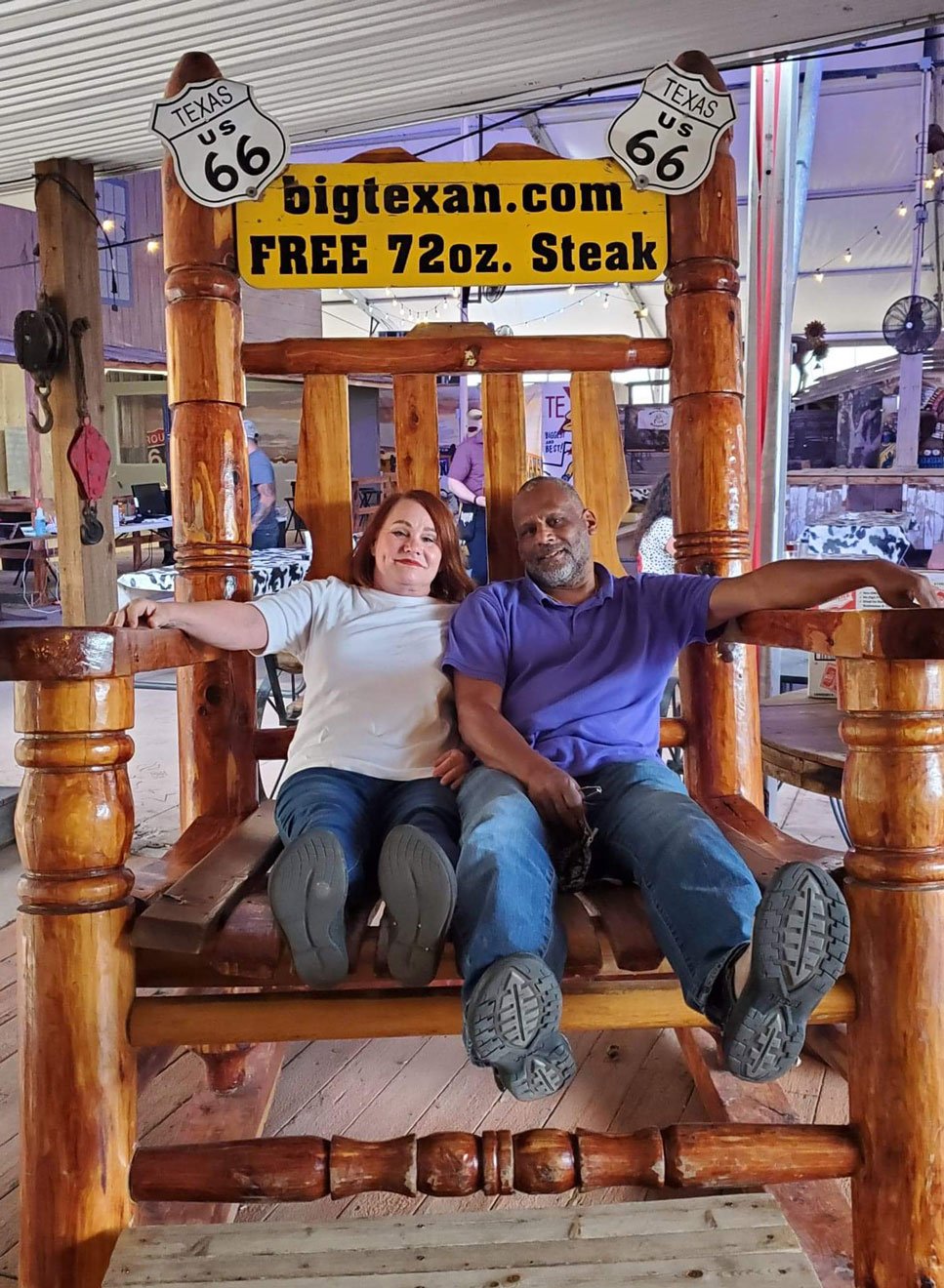 Jack Sisemore RV Museum
This place is FANTASTIC. For several reasons. 1- the museum is build on love for the past camping and nature enjoyment. 2- the examples are in excellent restored / original shape and really reflect the past. 3- the admission is free BUT the VALUE is PRICELESS! 4 and Last The RV store has great people that know their product and are just plain NICE to BUY stuff from.
So GO and enjoy a great look at the past AND consider supporting the owners by making a purchase!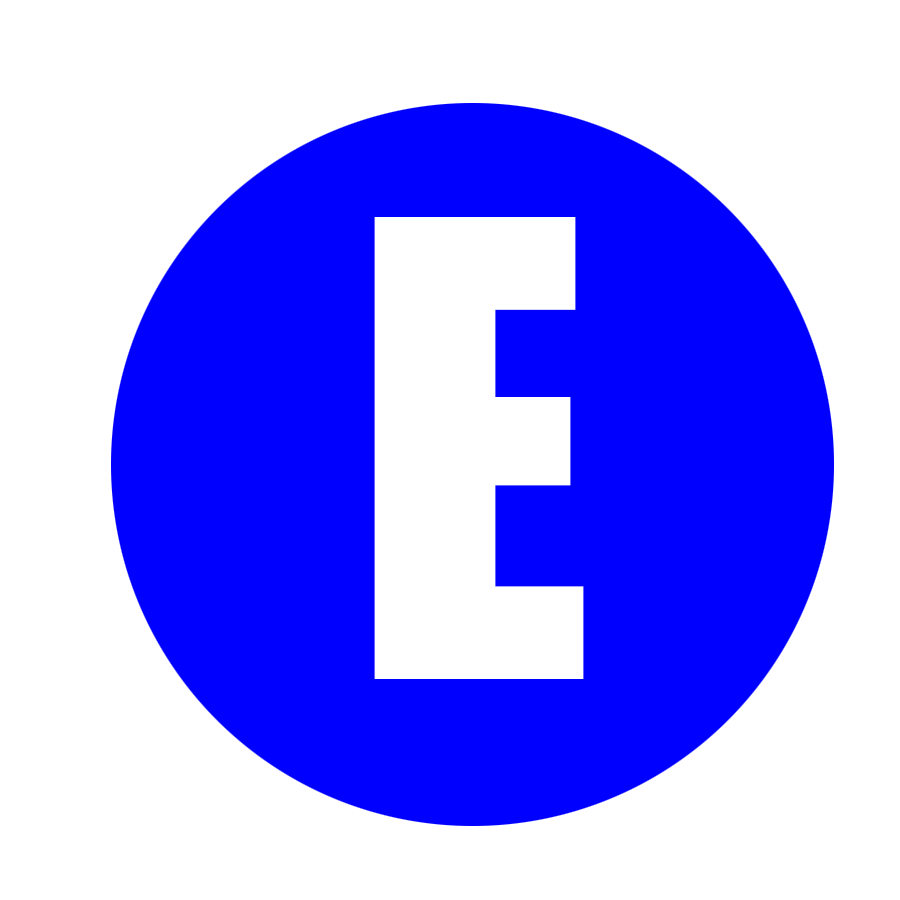 (Agua Negra Chiquita) Once known as Blue Lake, it is one of seven sister lakes connected underground by a vast system of water. This wonder defines Santa Rosa even as it seems to defy the surrounding red mesas. Born of a geological phenomenon called the Santa Rosa sink, the place is magic—as water always is in a land of little rain. Nomadic tribes, cowboys driving their dogies cross the Pecos, and Americans going west on the Mother Road, Route 66, all sought respite here. Although it was closed due to Covid, Robin managed to get a photo.
Bandelier National Monument is a 33,677-acre preserve encompassing some of the most dramatic volcanic landscapes and archaeological ruins in the state. Former home of ancestral Pueblo people, the area was occupied from AD 1150 to 1600. Among the remains of the indigenous habitats are structures such as masonry walls and dwellings that were carved from the volcanic rock, as well as petroglyphs that illustrate the Pueblo culture and daily life. This national park has an educational museum, hiking trails, and campsites.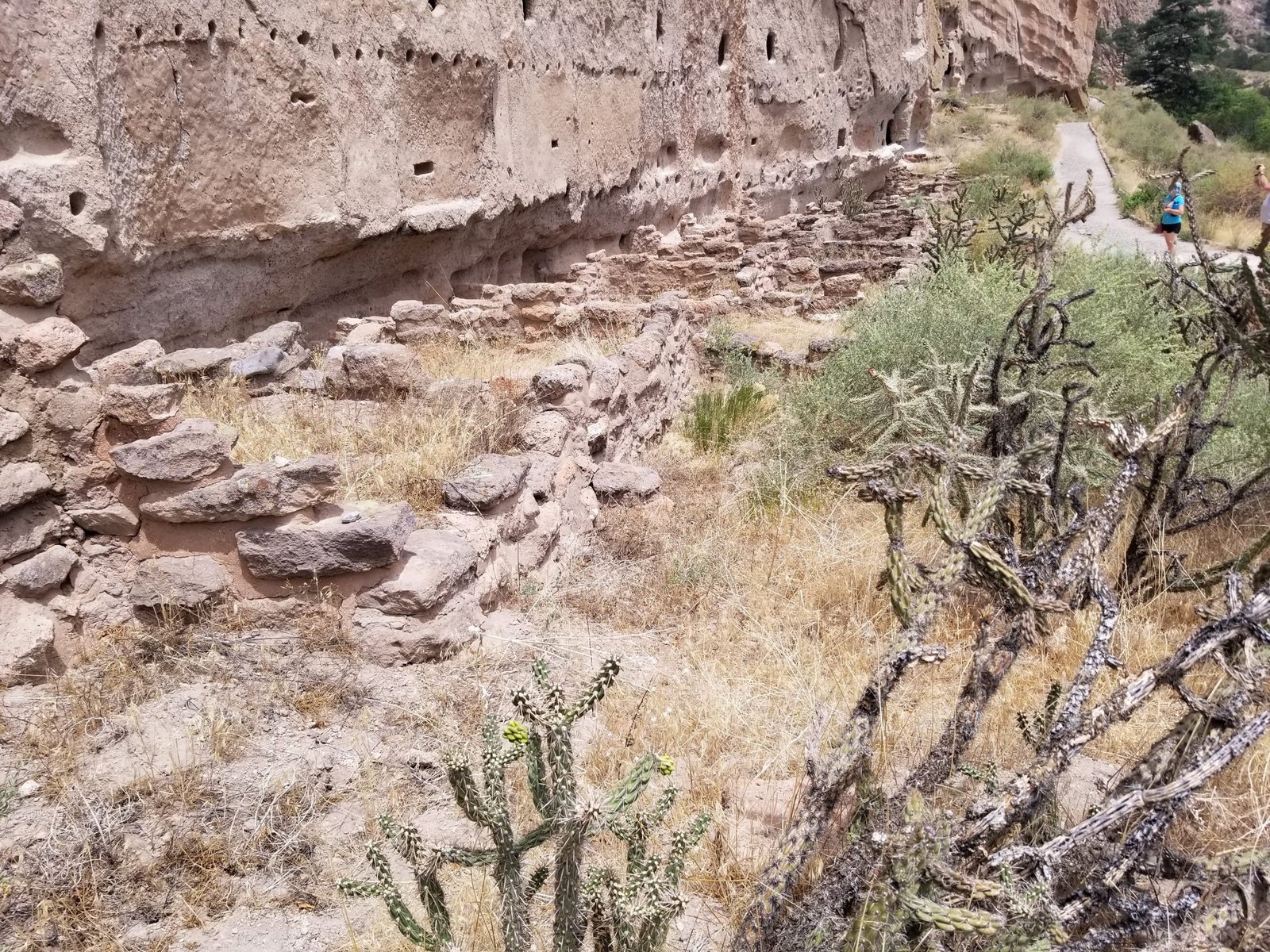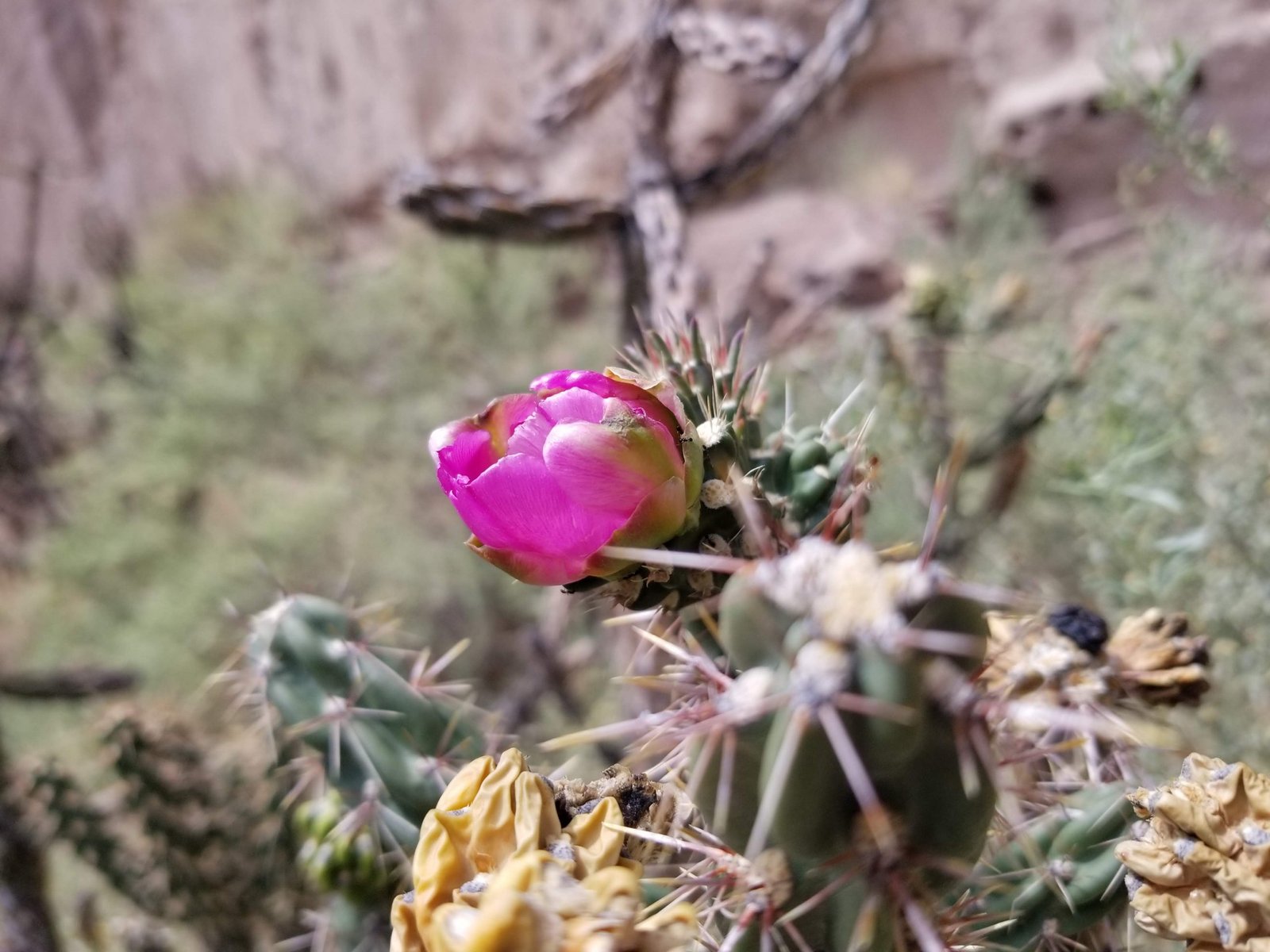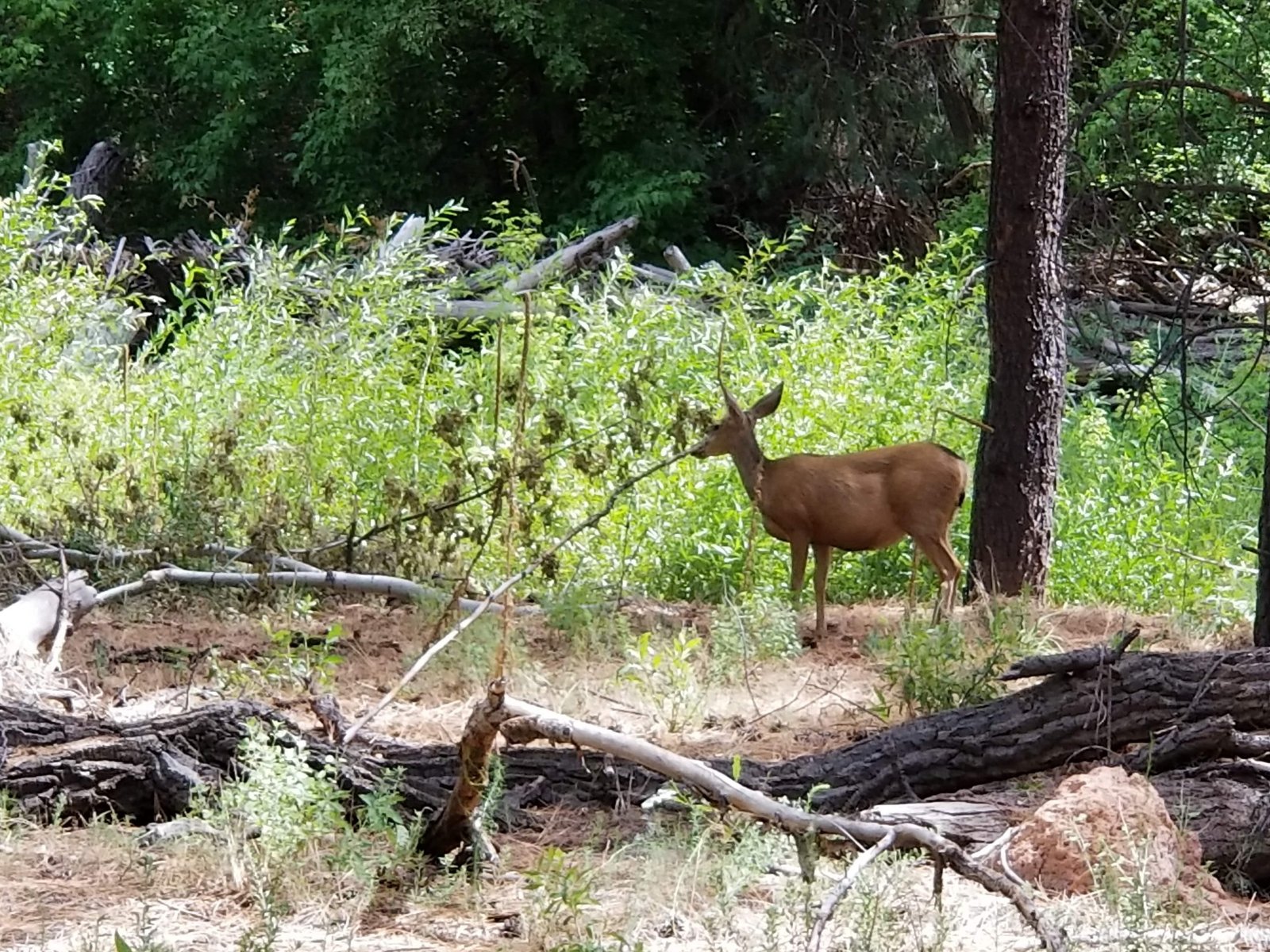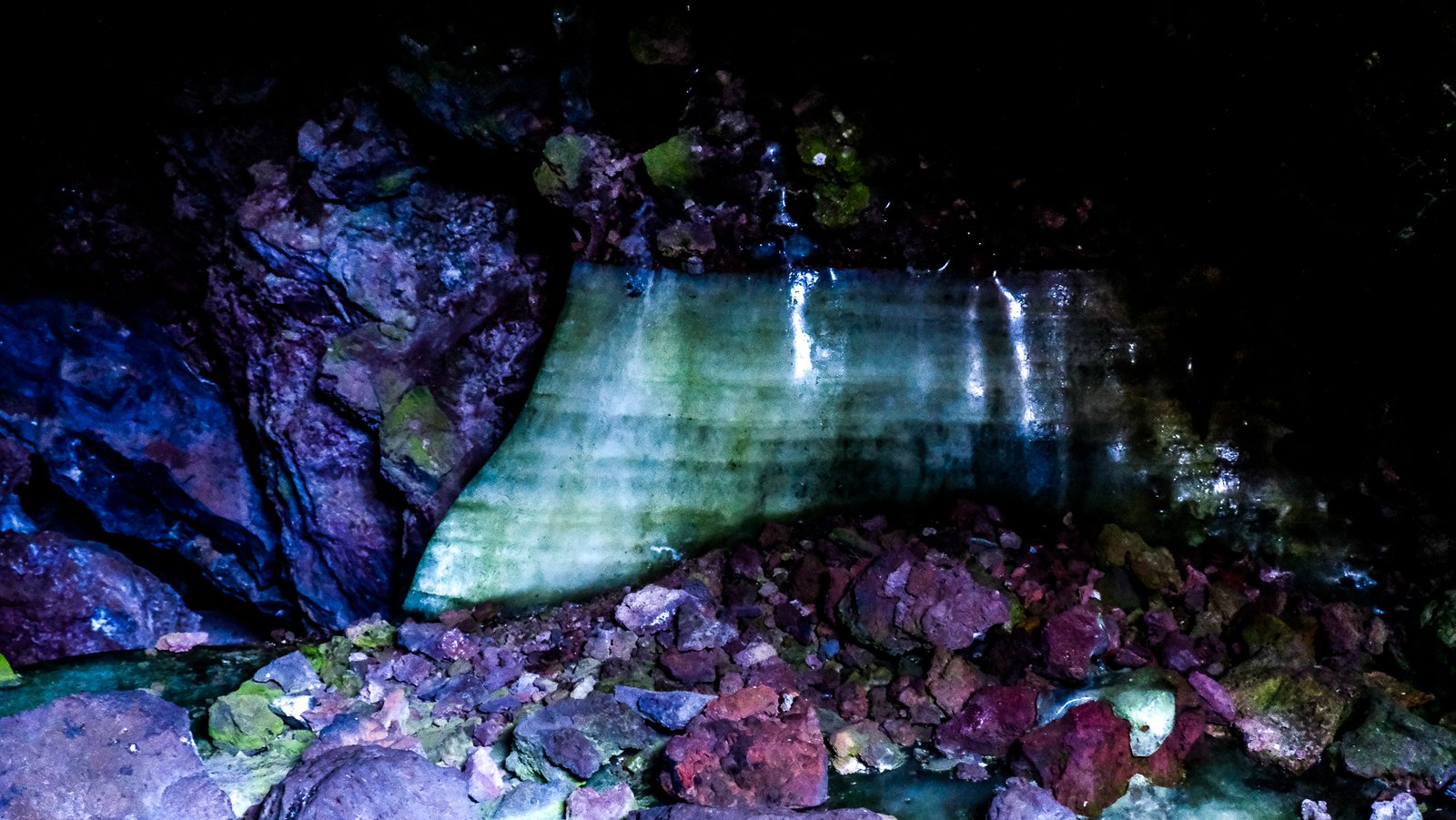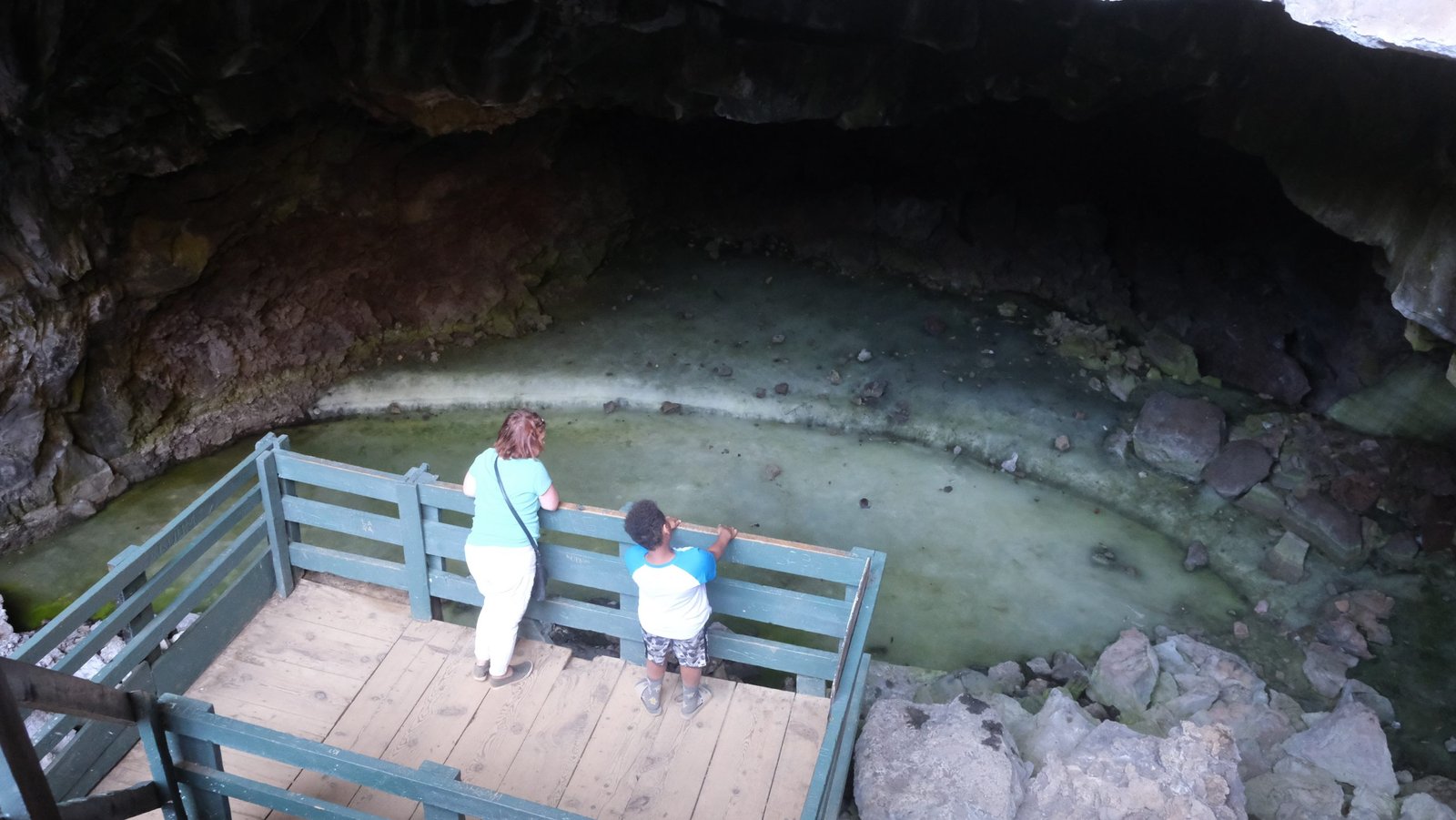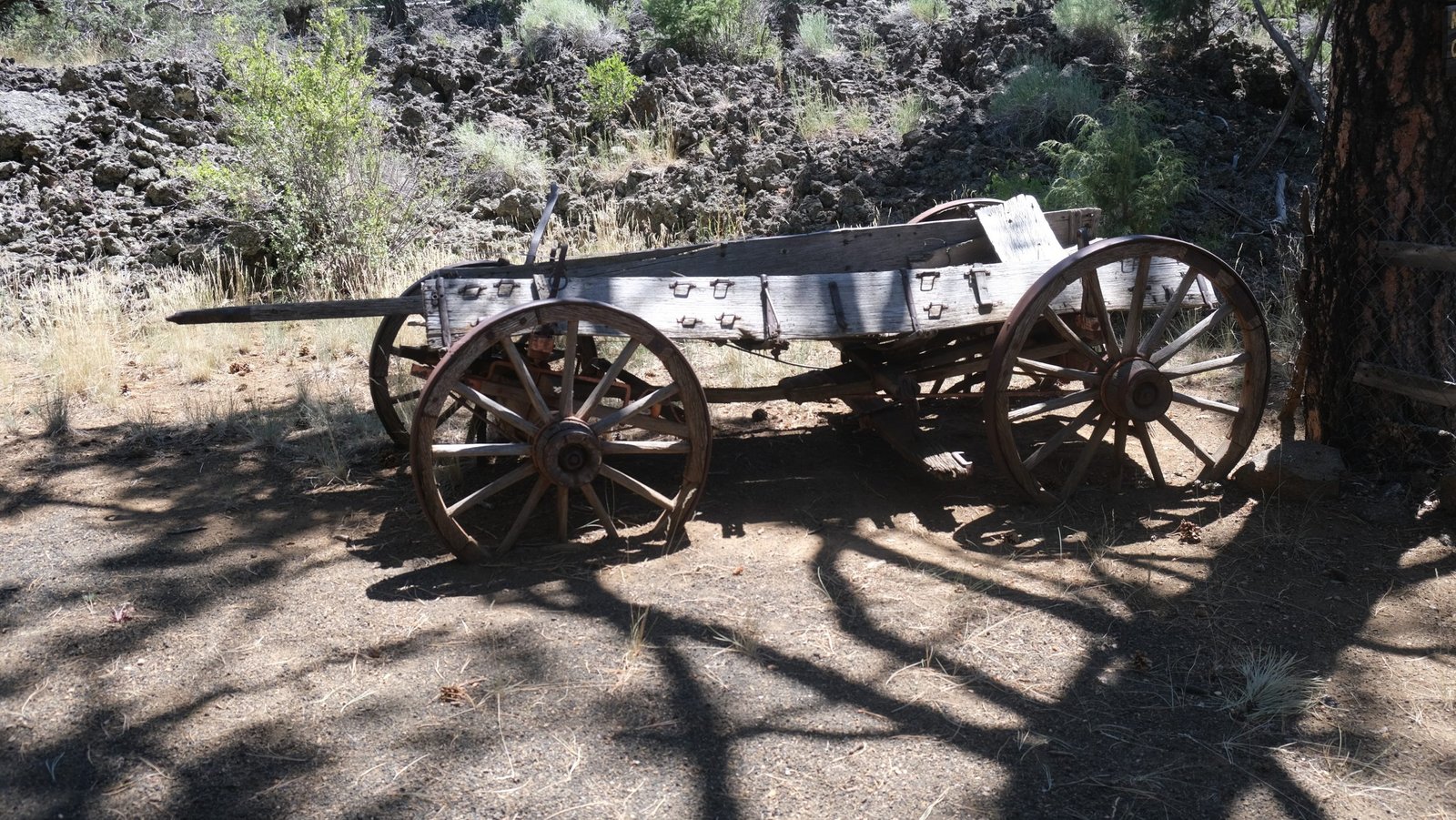 NEW MEXICO'S LAND OF FIRE & ICE
For a real experience in contrast, visit the Ice Cave and Bandera Volcano, "The Land of Fire and Ice," right on the Continental Divide.  Walk through the twisted old-growth Juniper, Fir, and Ponderosa Pine trees; over the ancient lava trails; down into the cave; and into a dormant volcano.  Inside the cave, the natural layers of ice glisten blue-green in the reflected rays of sunlight illuminating natural arctic algae.  Take a walk around the Bandera Volcano and view one of the best examples of volcanic eruption in the country.  Browse the historic Ice Caves Trading Post featuring ancient artifacts, geologic souvenirs, refreshing snacks, and warm New Mexican hospitality. 
Camel Rock
Camel Rock is located in Pojoque, between Santa Fe and Espanola. There is really not much in Pojoaque — it is the closest town to several Native America reservations in the area — so unfortunately the small town is filled with several casinos and all-you-can-eat diners. There are a few tacky souvenir places in Pojoaque with rubber drums, fake Kachina dolls, tomahawks, etc. Anyhow, Pojoaque is pure Americana.
How can you describe Camel Rock? It's basically a rock that looks like a camel sitting down. There is a giant lower rock and a large rock which shoots upward forming a neck, that is crowned by a rock on top, the head.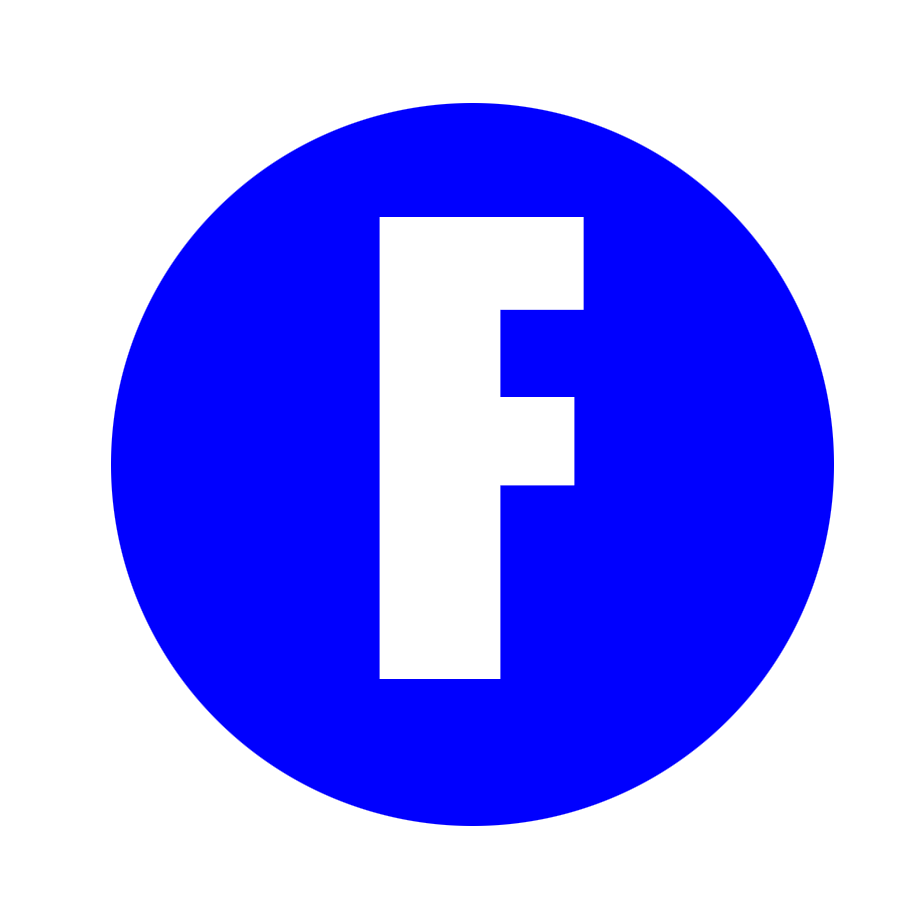 Montezuma Castle National Monument protects a set of well-preserved dwellings located in Camp Verde, Arizona, which were built and used by the Sinagua people, a pre-Columbian culture closely related to the Hohokam and other indigenous peoples of the southwestern United States, between approximately 1100 and 1425 AD.
Bearizona is approximately 160 acres. Visitors will drive through more than three miles of Ponderosa Pine Forest viewing North American animals in natural habitats when they visit. More animals are exhibited in Fort Bearizona, a beautiful 20-acre walk-thru area, along winding paths which is more of a "zoo" typesetting.
The park can accommodate most modes of transportation, including cars and RV's. Bearizona welcomes tour buses and as a special service to our tour bus guests, offers a step-on tour guide for no additional fee! Guests who are a little more adventuresome and want to feel the brisk high country air and un-obstructed views of our wildlife can take a ride on our Wild Ride Bus Tour which departs from the Fort Bearizona parking lot at several times throughout the day.